Ministries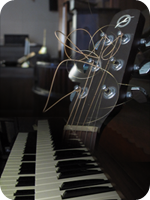 Corporate Worship. For a Christian, our whole lives are an ongoing act of worship. Every week, though, we take the opportunity to gather as a community to celebrate our faith and grow together through music, prayer, and the preaching of God's word. Sundays at 10 a.m.
Sunday School. When your subject is God, you've never learned enough to quit going to school. All ages at First Christian Church have a Sunday School class to go to and grow in our knowledge of God and his word. Sundays from 9 to 9:50 a.m.
Word on Wednesday (WOW). A family that only sees each other once a week is not a close family. Every Wednesday night we gather to have dinner in our Community Center and talk about some things that matter most. Wednesdays at 6 p.m. in the Community Center.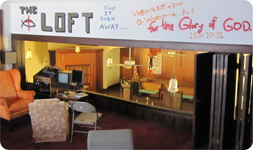 Youth Group. The youth of First Christian Church (6th to 12th grade) gather every Sunday night to be a community, not apart from the church, but within the church, to talk about the questions and issues that youth deal with every day. Sundays from 6 to 8 p.m. at the parsonage.
Community Center. From basketball on Sundays and Wednesdays to Volleyball on Tuesdays to birthdays and wedding receptions, the Community Center is a place for the community to gather, share life together, and build relationships. See what's already on the calendar or contact us if you would like to be our guest for your own event at the Community Center.
Much more. See our calendar of events for what all is going on each week.