First Christian Church of Mooreland is a family of believers in Christ who desire to grow together and walk in the light of the gospel of Jesus. We gather to worship God and love one another as Jesus taught us. If you have any desire to be a part of that, this family always has room for one more.

The End of the World as We Know It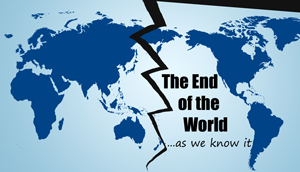 Revelation is not a book to be locked away until comets start hurtling toward earth--it is a book for the church today. In the face of false teaching, physical disasters, and a world that rejects it, the church can be assured that her Lord is moving all things to their glorious restoration.
Christmas Eve Service
Dec 24, 7pm
With Christmas Day only hours away, we gather together each year to welcome it with our hearts set on our Savior. With readings, carols, and candle light, we fill one of the darkest nights of the year with Christ, the Light of the world. Come, let us adore him.
What's in the Bible?
Wednesdays, 6pm
You've heard of David. You've heard of Moses and Noah, Peter and Paul. You've heard of Jesus. But how do all these stories of the Bible fit together into a single story of God's plan for us? Who wrote the Bible, and how does that change the way we read it? Why is the Bible the most influential book of all time? We will answer all these questions and more at WOW (Word on Wednesday), every Wednesday in the Community Ministry Center. Kids and adults alike are invited for a free dinner and a lesson on the world's most important book, based on the video series What's in the Bible? by Veggie Tales creator Phil Vischer.