First Christian Church of Mooreland is a family of believers in Christ who desire to grow together and walk in the light of the gospel of Jesus. We gather to worship God and love one another as Jesus taught us. If you have any desire to be a part of that, this family always has room for one more.

Church Dysfunctions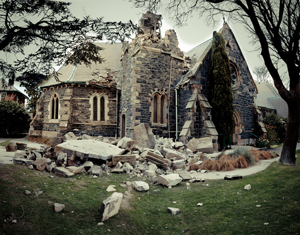 You think your church has problems? First century Corinth was home to the New Testament church no one wants to be. From sex scandals to law suits to factions in the church, Paulís letter of 1 Corinthians addresses a range of issues churches continue to struggle with today, and points to some answers.
Ash Wednesday
Wednesday, March 5, 6pm
Ash Wednesday is the first day of the season of Lent. The forty days leading up to Easter (not counting Sundays) are a time of contemplation, repentance, and preparation for the celebration of Jesus' death and resurrection. Many traditions of the Christian faith fast in some way during Lent, whether from meat or whole meals or other luxuries. An appropriate modern fast might be from social media or TV. The purpose of a fast in the Christian faith is to put aside good gifts in order to set our hearts on the Giver himself. We invite the church to participate in any way that allows you to direct your focus towards God.
To begin the season of Lent, we will have a half hour Ash Wednesday service in the sanctuary at 6pm, at the conclusion of a day of fasting. You are invited to fast particularly from eating for 24 hours, since there is no more evident need than food and no more tangible a reminder of our need for God. If you have reasons you cannot fast for 24 hours, feel free to adapt the fast as necessary, whether a 12 hour fast or a simplified diet or a technology fast--whatever will constitute an act of surrender and direct your attention to God. As usual, the fast coordinates with a day of prayer, replacing each meal with a time to seek God in prayer, morning, noon, and culminating in our evening service. You are invited in these prayer times to ask God to search you and know your heart (Psalm 139:23), restore to you the joy of his salvation (Psalm 51:12), and intercede for the salvation of those you know.