First Christian Church of Mooreland is a family of believers in Christ who desire to grow together and walk in the light of the gospel of Jesus. We gather to worship God and love one another as Jesus taught us. If you have any desire to be a part of that, this family always has room for one more.

The Beginning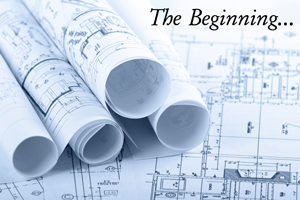 Genesis means "beginning"--of what? The beginning of the Bible, the beginning of life on earth... but also the beginning of God's plan of salvation through our Lord Jesus Christ. At every turn in the story of Genesis, we will see God laying the foundation for his redemptive work for all peoples in all ages.
RightNow Media
Not much of a reader? Or maybe you would just like one more way to learn? And let's face it, who doesn't love Veggie Tales? Whatever the case, RightNow Media offers hundreds of videos for you, your group, or your kids to learn from. And here's the best part: our church has a subscription to RightNow that allows you to watch all these on the web from anywhere you can get an internet connection. Just go to RightNowMedia.org and login. Please utilize this valuable resource if you are in any way affiliated with the church. If you have not received an email invitation to sign in to RightNow, go to our Contact page and request one. As students of Jesus, feed your hunger to learn about him.