First Christian Church of Mooreland is a family of believers in Christ who desire to grow together and walk in the light of the gospel of Jesus. We gather to worship God and love one another as Jesus taught us. If you have any desire to be a part of that, this family always has room for one more.

Devotion Matters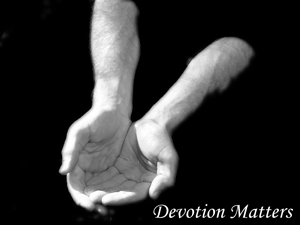 Does it really make a difference if we obey God? That's the question Judah was asking after the exile. God shows them through the prophet Malachi that their devotion to God matters very much--to God and to their own wellbeing. During this season of Lent, we remember that devotion matters for us, too.
More of What's in the Bible?
Wednesdays, 6pm
WOW kicks off for 2015 on Feb 25 at the normal time, and we'll be continuing our journey through the Bible, led by Phil Vischer and his puppet cast.
You've heard of David. You've heard of Moses and Noah, Peter and Paul. You've heard of Jesus. But how do all these stories of the Bible fit together into a single story of God's plan for us? Who wrote the Bible, and how does that change the way we read it? Why is the Bible the most influential book of all time? We will answer all these questions and more at WOW (Word on Wednesday), every Wednesday in the Community Ministry Center. Kids and adults alike are invited for a free dinner and a lesson on the world's most important book, based on the video series What's in the Bible? by Veggie Tales creator Phil Vischer.